Terri 3CW
Our wheeled combi is perfect if you want to forward and harvest with a powerful forestry machine. You can easily switch between the harvester head and grip in just 15 minutes.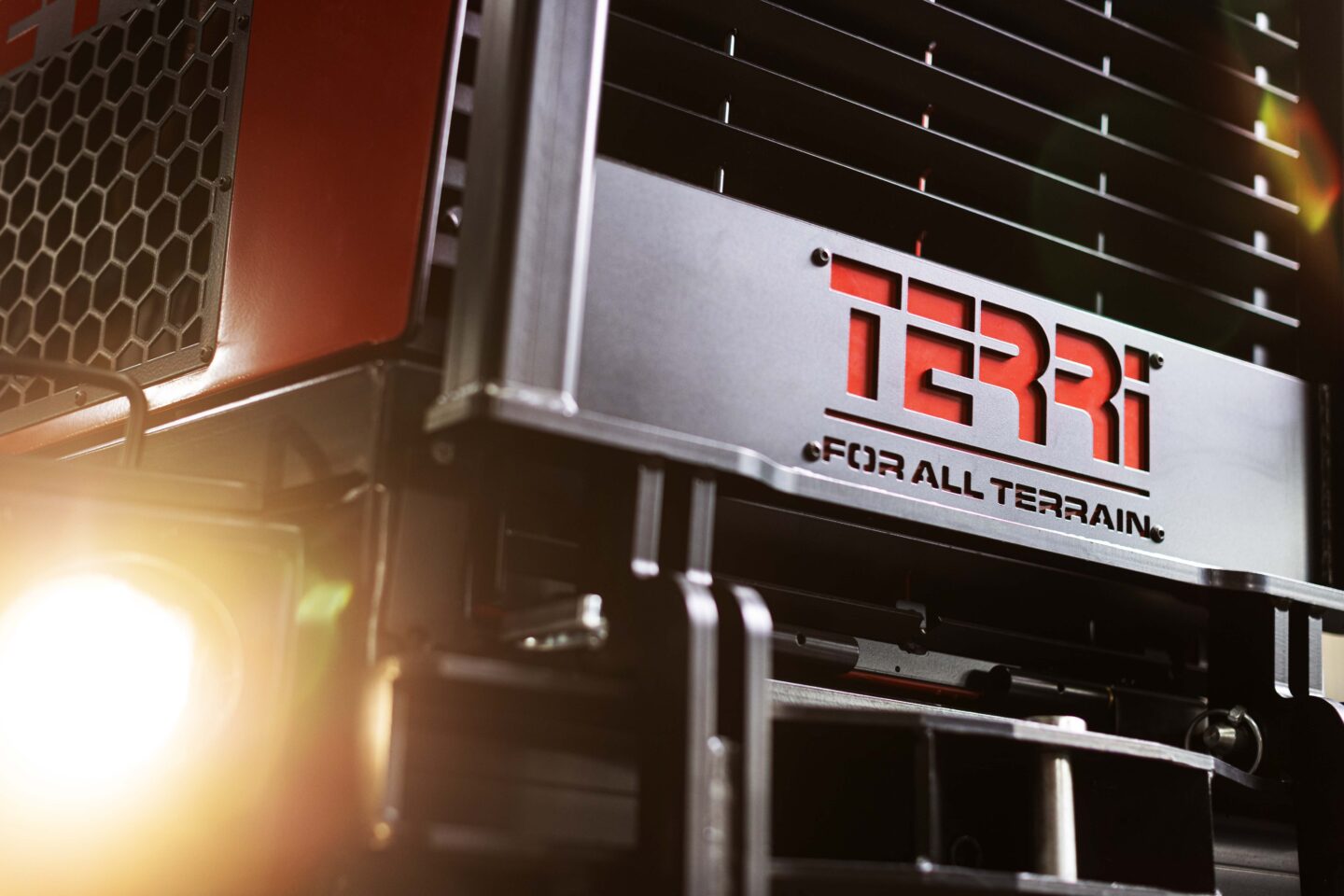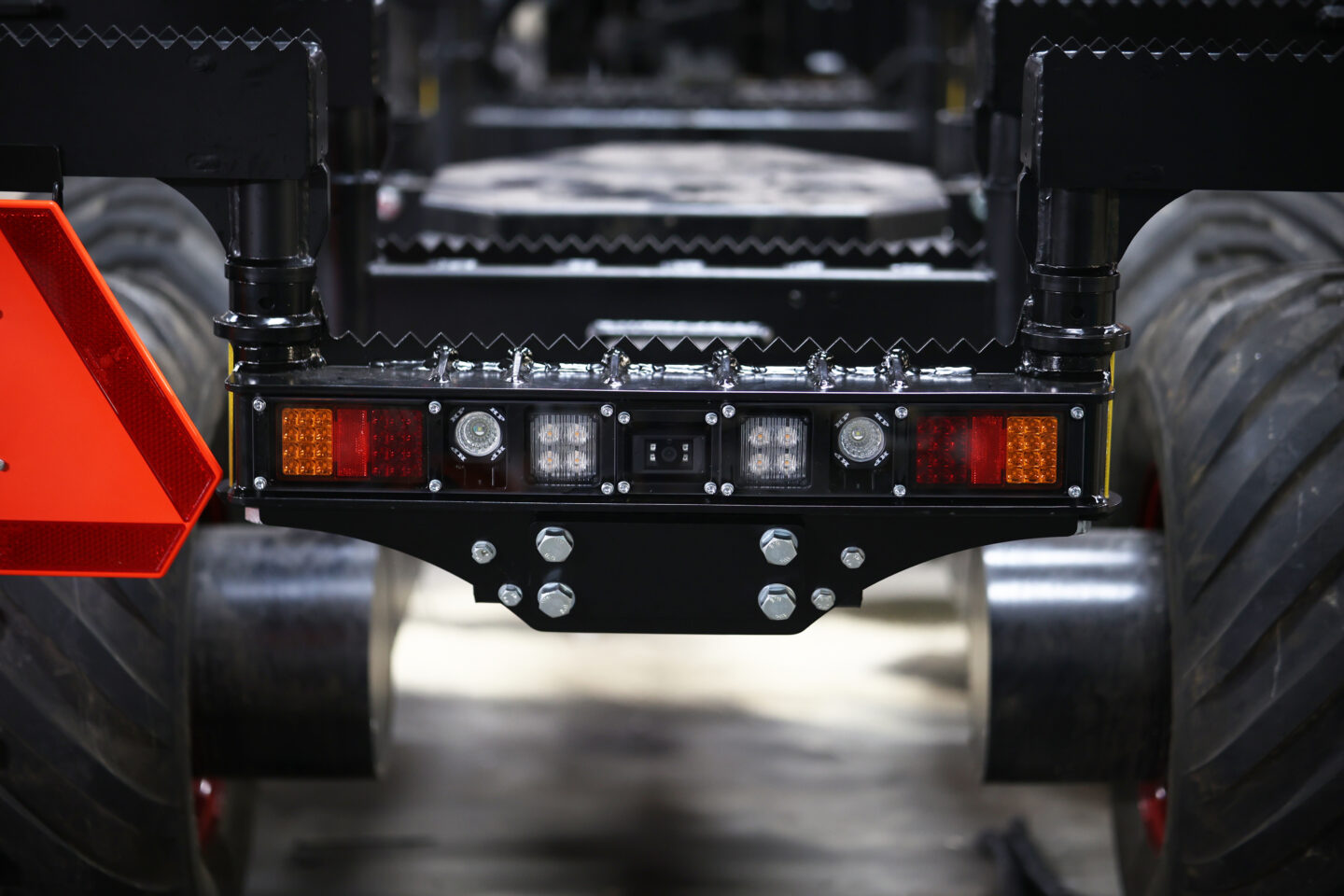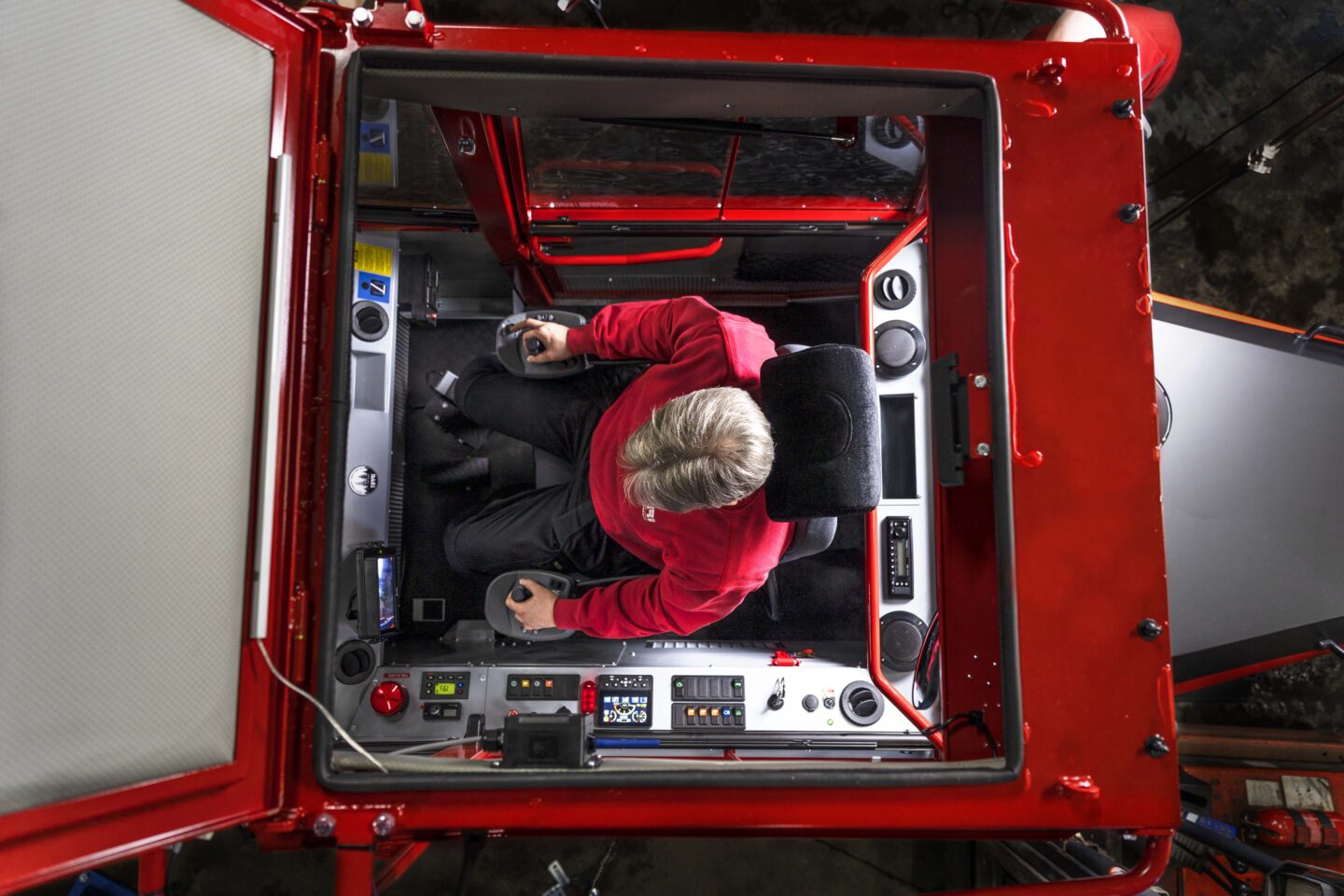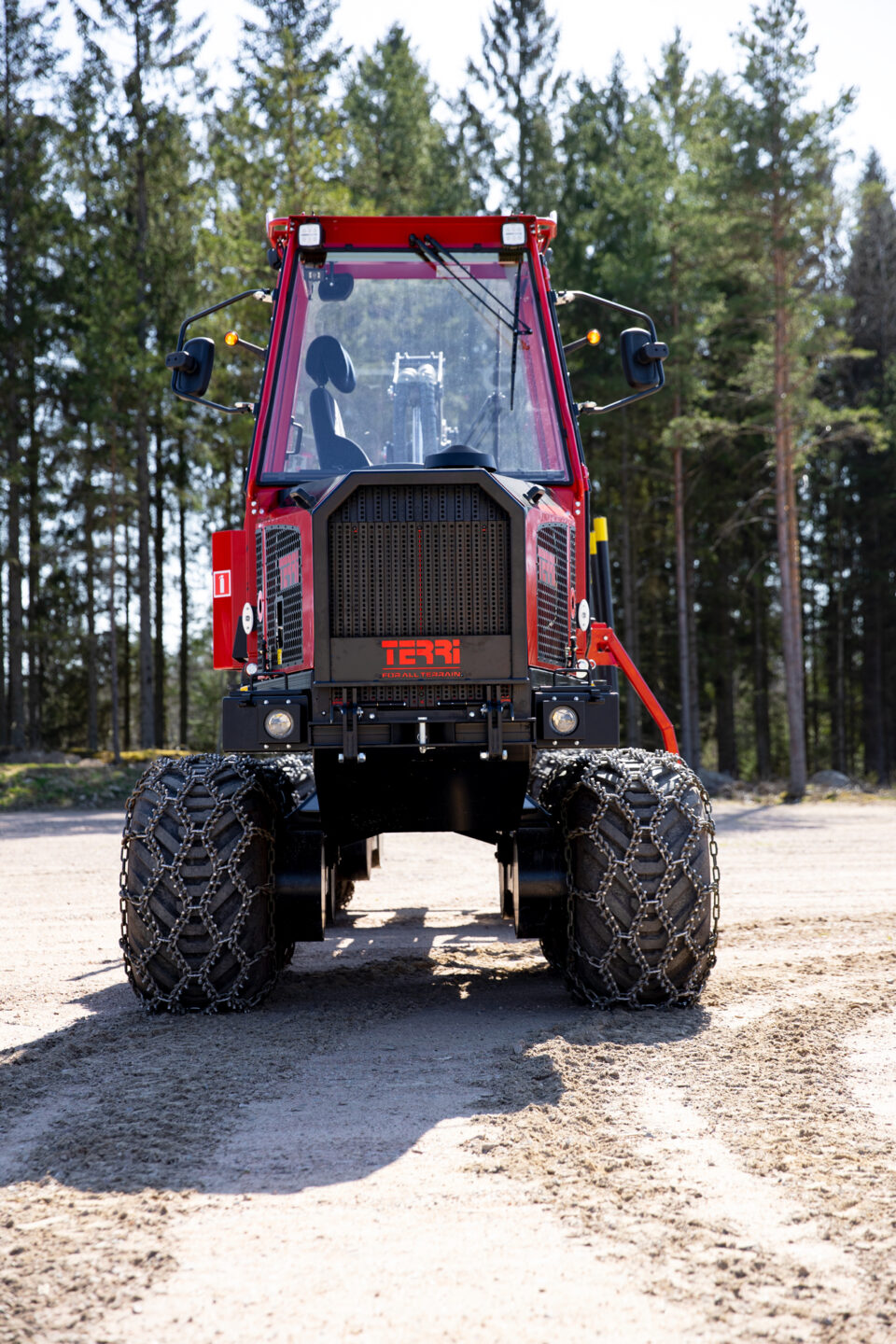 Are you looking for variety when working in the forest? Terri 3CW is a powerful combi machine that switches from harvester to forwarder and vice versa in just 15 minutes. It is therefore ideal if you need an efficient forestry machine with the greatest flexibility. Harvesting and forwarding with the same machine provides both time efficiency and financial benefit. It could not be easier.
The machine has a fantastic ability to negotiate difficult terrain. Eight wheels ensure high degree of ground contact, which is ideal for both traction and driver comfort.
All wheels are drive wheels, which provides major benefits in terrain that is hilly or has low bearing capacity. When driving over logs and rocks, the experience in the cabin is less bumpy and rough thanks to the fact that it rests on double pairs of wheels
The stability is extremely good, whether you are harvesting or forwarding. This is down to the powerful midjoint lock, which ensures stability during crane work. Terri 3CW is a machine to thrive in, both when driving and when working, in all seasons.
Frequently Asked Questions about Terri
Is it possible to apply tracks or skid protection mon Terris wheel driven machines?

The Terri AWS is a fully automatic solution that ensures optimal traction regardless of the terrain. It replaces the classic locking differential, and it presents a noticeable advantage on terrains that are steep or have poor bearing capacity. The system is sharper than the previous technology and it enables you to get more power out of each wheel. As a driver, you never need to decide if or when to switch on the AWS; everything happens automatically.

For which type of forestry are the machines best suited?

Terri´s machines thrive with first and second thinning and when driving on sensitive ground. Thanks to its first-rate range, it does a perfect job even when the terrain is uncompromising.

What is new on the latest machine Terri 3?

Compared to its predecessor, Terri 3 is upgraded with 20 innovations. These are for example updates in the cabin, in the design and under the bonnet. Fully automatic optimal traction (Terri Automatic Wheel System, AWS), stronger and more fuel-efficient engine and a 24-volt electrical system.

What does the machines designations stand for?

Terri 3 is the third generation Terri machine.
C: combi
F: forwarder
H: harvester
W: wheel
T: tracks

This means that a Terri 3 FW is a forwarder with wheels and a Terri 3 CT is a combi with tracks.

Where are the Terri machines built and developed?

The mastermind behind these forestry machines is Småland company Alfing i Älmhult, which has 150 employees and a turnover of around SEK 250 million. Almost all production takes place in a dedicated factory, which means shorter lead times and a high level of expertise in everything to do with the machines.

How can I buy a forestry machine from Terri?

Get in touch with your sales representative here on the website.

How can I adapt and customize my Terri machine?

Your Terri machine, your choice. We assemble your dream machine based on your requirements, needs, and wishes. We put you in the driving seat and provide you with masses of choices when it comes to cranes, comfort, and additional equipment.
Have a look in our Product Catalogue to see all optionals.